Historic Pricing Information
Historic Propane Prices in Wisconsin and Illinois
By providing our customers with this government supplied information, our customers can properly assess our current retail price as well as that of our competitors.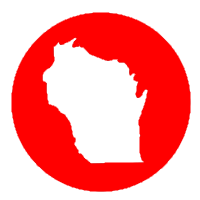 Wisconsin Propane Prices
Historical propane pricing for the state of Wisconsin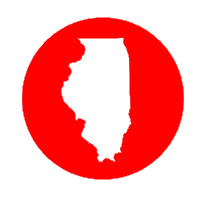 Illinois Propane Prices
Historical propane pricing for the state of Illinois
We're pleased to present our customers with the EIA's Historic Weekly Wisconsin Residential Propane Pricing information.
Dating back to 1990, this pricing data covers the average per gallon retail price paid for propane between the months of October through March, or the general heating season.
We hope that by providing our customers with this government supplied information they can more properly asses our current retail price and the prices of our competitors, to ensure their quoted price is in line with historic values.
**Please note the graph depicted on each EIA index referencing the winter of 2013-14, in which global propane shortages created dramatic upticks in pricing for ALL propane suppliers. This rare event shows us just how volatile the commodity of propane is. However, at Milton Propane we work hard to ensure secure product and pricing with over 3.6 million gallons in owned storage.
The U.S. Energy Information Administration (EIA) collects, analyzes and disseminates independent and impartial energy information to promote sound policy making, efficient markets, and public understanding of energy and its interaction with the economy and the
Find a Milton Propane Service Location Near Me
Ralph L.
"Your service tech went above and beyond what was expected and we really appreciate his efforts. I think the incredible thing is that he truly understood how important the job was to me, and was determined to do everything in his power to help make this happen."
Bill R.
"I would like to express our appreciation for the efforts that the branch manager has provided to keep us as a happy customer. He has shown time and again how important we are as a Milton customer."
Ralph A.
"The personnel in the office have all been a pleasure to work with, and have always been available and willing to listen to, seriously consider and to do what is needed to answer my many questions and inquiries."
Deborah H.
"I would like to acknowledge the excellent customer service I receive from your customer service representative. She is very nice and knowledgeable."
Irvin H
"Very satisfied with service. Friendly delivery people."
April W.
"Your team is simply amazing! Glad I chose Milton Propane. Answer my questions and are always there when I need a fill."
Gary S.
"Thank you, Milton Propane, for all your wonderful service over the years."
Elise S.
"Milton Propane has been and is the best I have ever dealt with."
Carol N.
"Great job! Good people! Thank you!"
Roger F.
"Your Office Staff in one word – wonderful!"
Beverly H.
"I wanted to express my appreciation and gratitude for the quick response and for the employee's professionalism and thoroughness in repairing everything. I am very pleased with Milton Propane and their employees and am very grateful to your manager for the great job he did."
Paul T.
"Thank you so much for taking our call today and solving our concern so expediently and with such tact, calmness and business professionalism."
Robert D.
"All your truck drivers are very nice & professional. Thank you."
Donald S.
"Greatly appreciate your good service and prompt attention to calls."
Charles S.
"Excellent staff, knowledgeable, willing to help, always fill tank on a timely basis, thank you."
Penny B.
"We are very pleased with your company. Customer personnel are always pleasant and helpful."
Robert M.
"Whoever the lady is who answers the phone in your office is SUPER – always cheerful & helpful."